Type:
ISO 15761 BSP Gate Valve
.
Body Material:
A182-F51
.
Trim Material:
31803
.
Valve Size: 1 Inch, 2 Inch.
Pressure Rating: Class 800 LB.
Design: ISO 15761.
Pressure-temperature Rating: ASME B16.34.
Testing: API 598.
Connection: Flange or BSP Female.
Molding Style: Forging.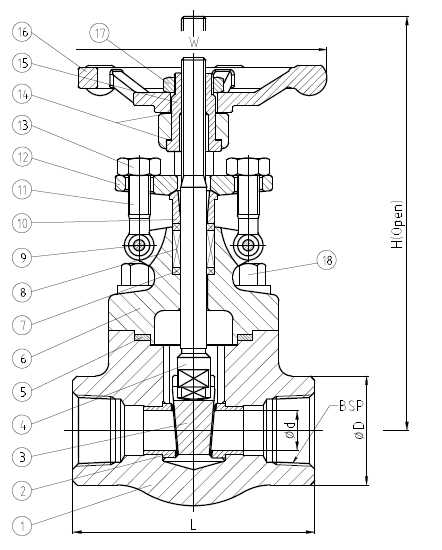 Quality Assurance (QA):
Every step from procurement through production, welding, assembly, testing, and packaging is in accordance with quality programs and procedures.