Brief introduction of an eccentric plug valve - double offset valve
---
The eccentric plug valve was first applied in paper industry to handle fluids with solid content.

The eccentric plug valve is composed of a metal body and bolted bonnet. The plug disc owns a resilient coating for sealing against a nickel-welded seat in the body.

The eccentric plug valve often has two offsets. One is that its plug is offset from the valve body, and the other is the offset between the centerlines of the seat and shaft. As we open the valve counterclockwise, the double offset causes the plug to lift off the seat as it rotates, which reduce the wear and abrasion between seat and plug during operation.

As a result of the double eccentric design, an eccentric plug valve has longer service life and requires less torque for operation.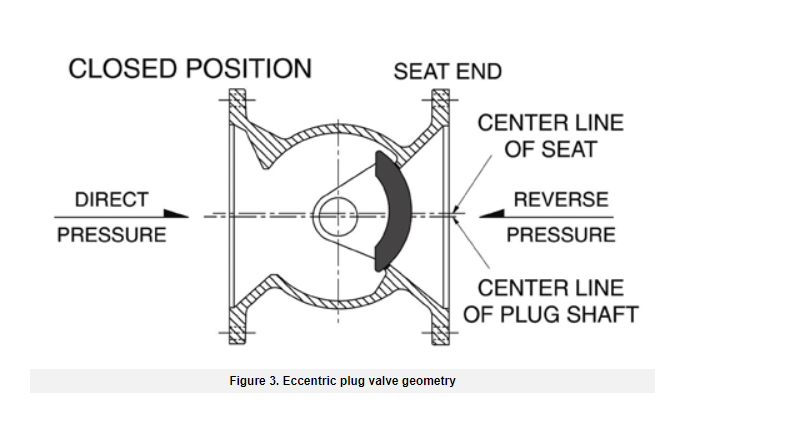 ---