Thread selection and application for forged steel valves
---
The main connection methods for small-diameter forged steel valves (gate valves, globe valves, check valves, ball valves) include flanged connections, socket welds and threaded connections. Threaded connections are a simpler and more convenient way in comparison wit socket welds. Because the threads on the pipe are different due to the standard, the valve body is processed according to the required thread standard.

There are usually two types of threaded connections, including direct sealing and indirect sealing.
First, indirect sealing: Indirect sealing is mainly the function of the gasket to seal, the force of the thread tightening only serves to the gasket on both sides.
Second, direct sealing: for direct sealing, the internal and external threads directly play a main role as seal. Lead oil, wire hemp and Teflon raw material are usually placed inside to ensure that the joint is sealed. Among them, PTFE thread seal tape has strong corrosion resistance and excellent sealing effect, and its use and storage are extremely convenient. When it is removed, it can be completely removed because it is a non-stick film, much more convenient than lead oil and line linen. Therefore, PTFE thread seal tape is most widely used.

There are five types of commonly used thread standards: metric ordinary thread, threaded sealing tube thread, inch common thread, non-threaded sealing tube thread, American standard tube thread.
The threads are as follows:
1. International standard ISO228/1, DIN259, for internal and external parallel threads, code G or PF (BSP.F);
2. German standard ISO7/1, DIN2999, BS21, for the external tooth taper, internal tooth parallel thread, code BSP.P or RP / PS;
3. British standard ISO7/1, BS21, for internal and external tapered thread, code PT or BSP.Tr or Rc;
4. American standard ANSIB21, for inside and outside tapered thread, code NPT.
The G (PF), RP (PS), and Rc (PT) thread profile angles are all 55°, and the NPT thread profile angle is 60°.
BSP.F, BSP.P and BSP.Tr are collectively referred to as BSP teeth.

US standard pipe threads include five types: general purpose taper pipe threads NPT (National Pipe Threads), pipe joint straight pipe internal thread NPSC, guide rod connection taper pipe thread NPTR, mechanical threaded connection straight pipe thread NPSM (free mechanical connection) and NPSL (loose mechanical connection with lock nut). All belong to non-threaded sealing pipe thread (N: American national standard; P: pipe; T: taper)

There are so many standards for threads. Therefore, customers should indicate the requirements when placing orders, in order to avoid misunderstanding or wrong manufacturing, which will cause unpleasant delays and unnecessary troubles.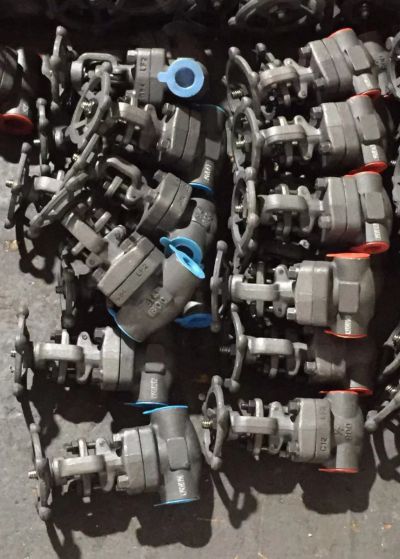 ---