Common stainless steel 304, 304L, 316 and 316L in the valve field
---
The difference between the common stainless steel 304, 304L, 316 and 316L

Stainless steel valves are usually used in applications where the working medium has certain corrosive properties. The steel used is usually 304, 304L, 316 or 316L. This article will introduce you the differences between the four kinds of stainless steel. May it will help you for the future work!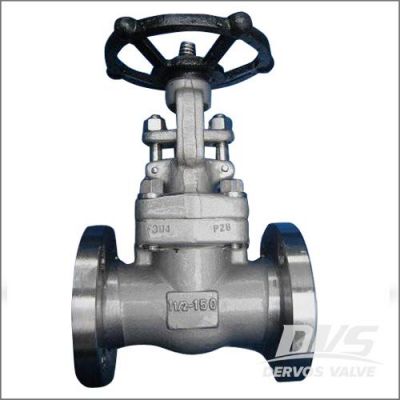 304 Stainless Steel Gate Valve, 150 LB, Integral Flanged, Full Port

304 stainless steel:
304 stainless steel is the most common steel grade. As a kind of widely used steel, it has good corrosion resistance, heat resistance, low temperature strength and mechanical properties. Moreover, it has good property for hot working such as stamping and bending, without hardening in heat treatment (non-magnetic , the working temperature is -196 ° C ~ 800 ° C).

Scope of application:
Household items (1 and 2 class of tableware, cabinets, indoor pipelines, water heaters, boilers, bathtubs)
Auto parts (windshield wipers, mufflers, mold products)
Medical appliances, building materials, chemicals, food industry, agriculture, ship parts

304L stainless steel (L presents low carbon):
As low-carbon 304 steel, its corrosion resistance is similar to that of 304 under normal conditions, but it is excellent in resistance to intergranular corrosion after welding or after stress relief. In addition, it can maintain good corrosion resistance without heat treatment. Its operating temperature is -196 ° C ~ 800 ° C.

Scope of application:
It is used in field open-air machines for chemical, coal, and petroleum industries which need high resistance to intergranular corrosion, heat-resistant parts for building materials, and parts not suitable for heat treatment.

316 stainless steel:
Due to the addition of molybdenum, 316 stainless steel has excellent corrosion resistance, atmospheric corrosion resistance and high temperature strength, and can be used in very severe conditions. Also, it has excellent work hardening property (non-magnetic).

Scope of application:
Equipment under sea, and production equipment for chemicals, dyestuff, paper, oxalic acid, fertilizers, etc.
Photography, food industry, facilities in coastal areas, ropes, CD rods, bolts, nuts.

316L stainless steel (L presents low carbon):
As a low carbon series of 316 steel grade, it has excellent resistance to intergranular corrosion in addition to the same characteristics as 316 steel.

Scope of application:
Products that have special requirements for resistance to grain boundary corrosion.

Extended reading:
316 and 316L stainless steel are molybdenum-containing stainless steel. The molybdenum content of 316L stainless steel is slightly higher than that of 316 stainless steel. Due to the molybdenum in steel, the total performance of this steel is better than that of 310 and 304 stainless steel. Under high temperature conditions, when the concentration of sulfuric acid is lower than 15% and higher than 85%, 316 Stainless steel has a wide range of uses. 316 stainless steel also has good resistance to chloride corrosion and is therefore commonly used in marine environments. 316L stainless steel has a maximum carbon content of 0.03 and can be used in applications where annealing is not possible and maximum corrosion resistance is required.



Chemical component
---