Type:
BS 1873 Forged Steel Globe Valve
.
Body Material:
ASTM A105
.
Trim Material: A276-410, A276-420.
Valve Size: DN50.
Pressure Rating: PN25.
Molding Style: Forging.
The
Globe Valves
are primarily used to modulate or regulate the volume of the flow. A globe valve is not recommended when a continuous full flow of fluid is required due to the high pressure drop.
Inherent Design of a Globe Valve.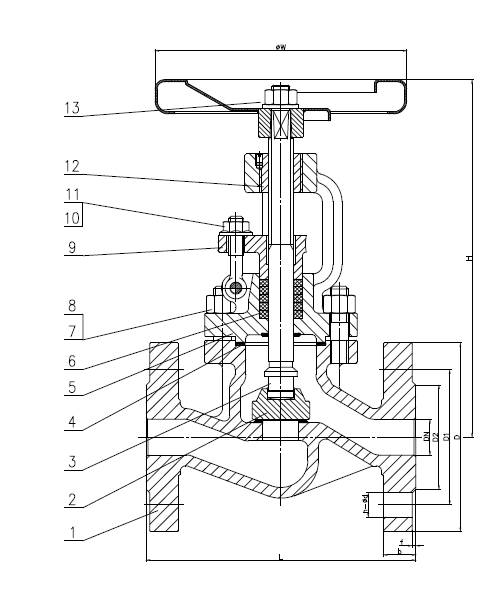 Design Features:
Design In Accordance With
BS 1873
.
Flange Dimensions In Accordance With
BS 4504
.
Test In Accordance With
BS 5146
.
Operation:
Handwheel
.
Structure:
OS & Y, Full Bore
.
Warranty Period: 18 Months
Country Of Origin: China
The main advantages of steel forging are as follow
:
*
Economical
: The process uses material economically and large amount of material is saved.
*
Impact Strength
: The parts manufactured can virtually cope up with the stress, load and impact.
*
Product Efficiency
: Using steel forging process can result in production of many different sizes. products that are more flexible and more efficiently can be produced.